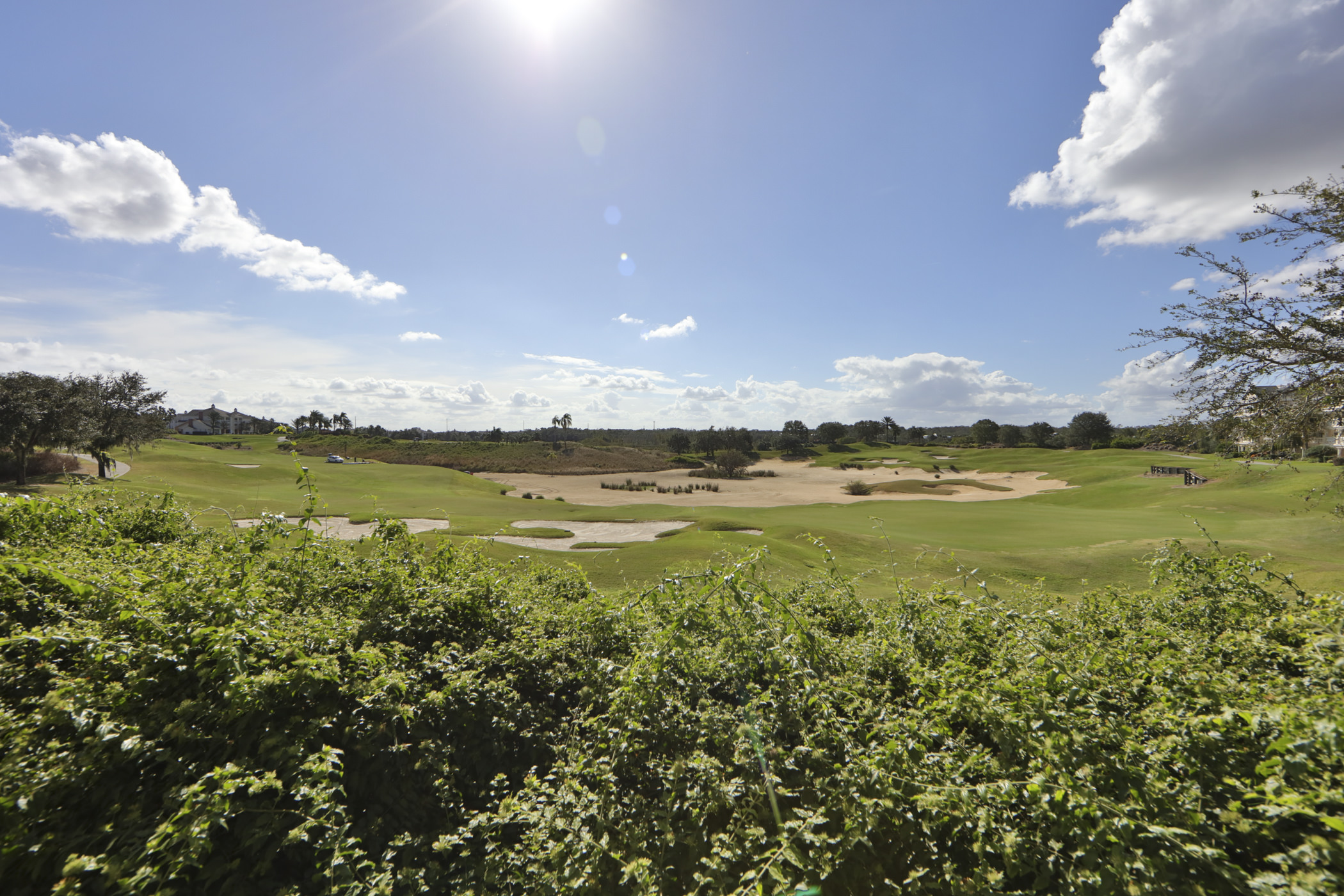 Golf.com just put out an article naming the best Airbnbs to stay and play at A-list golf courses, and Reunion Resort was rated #2! Golf at Reunion is unlike anywhere else in the world. In fact, it's the only place where you will find Signature Design courses by three of golf's greatest legends: Jack Nicklaus, Tom Watson, and Arnold Palmer.
The Nicklaus Course, a Signature Design by Jack Nicklaus, can be as deceptive as it is beautiful. This experience offers elevated services and amenities. While the course still retains its individual characteristics and strength, guests will enjoy a higher level of golf experience. Watson Course, a Signature Design by Tom Watson, is as much about strategy as it is about length highlighted by fast, firm and wide rolling fairways, a variety of strategically placed bunkers and large greens. Lastly, innovatively routed on hilly, roller coaster-like terrain, Arnold Palmer's  Signature Course boasts dramatic elevation changes – up to 50 feet in some places – creating a unique variety of risk/reward shots. That varied menu of shot-making opportunities is further ensured by six tee locations on each hole, a variety of natural preserve areas, generously wide fairways and strategically placed bunkers across all 18 holes.
Having three elite golf courses at Reunion Resort make it the ideal place to rent or live. The luxury properties range from 7 to 15 bedrooms, with everything a guest could want. Between the breathtaking views, the fabulous amenities, and the multiple opportunities to have fun with your family, Reunion Resort is the perfect destination for the magical family vacation, where your dreams will come true! Reunion is one of the most luxurious resorts in the area, and with its location being just 6 miles from Disney, you can enjoy all the fun of the theme parks and return back to your opulent vacation home. Enjoy the peace of mind that comes with staying within a gated community with 24-hour security. Sit back and relax in your luxury vacation rental selected from our list of over 150+ exquisite properties, and enjoy your perfect dream vacation!
Reunion boasts many resort amenities that are perfect for the family vacation. Want to know more about these amazing amenities click below to see more information:
 • 3 Golf Courses
• 6 Dining Options
• Fitness Center
• Bicycle Rentals & Walking Trails
• Children's Activities
• Resort Boutique Spa
• Tennis Courts
• 8 Community Pools
• Private House Guest Pool
To rent out your perfect stay and play check out Airbnbs luxury rentals. Also, to find out more info about golf click  Here!