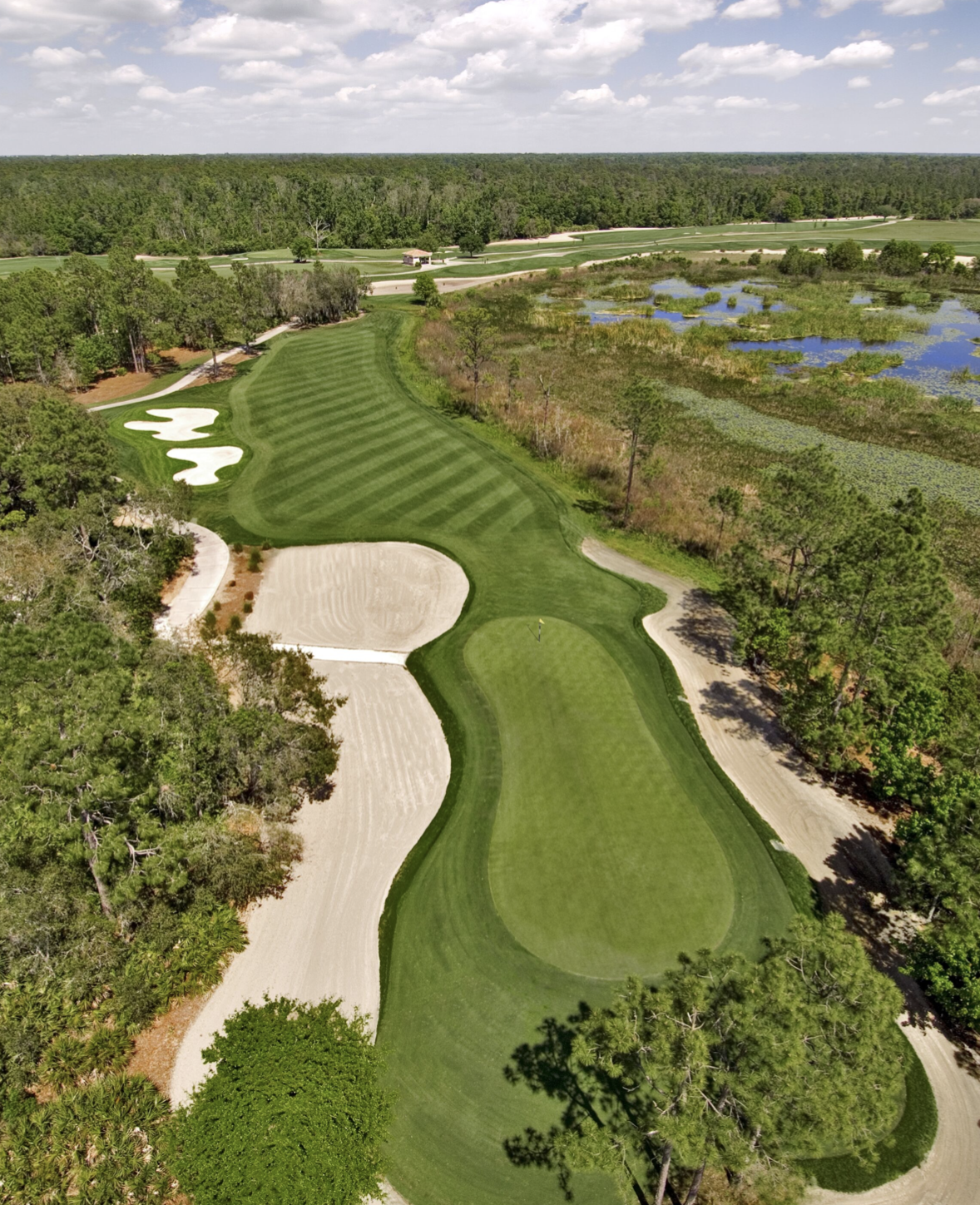 As Flordia continues its COVID-19 stay at home orders through the end of the month, Golf is still considered essential. People might be ready to get out at a safe social distance, and golf is the perfect sport to play during this time!
Flordia Gov. Ron DeSantis' executive order mandating Floridians stay at home appeared to bring an end to business until the end of April. Exemptions for outdoor recreational activities included boating, cycling, fishing and walking, but no golf. North Florida PGA Section quickly reached out to the governor's office and confirmed the sport also would qualify as long as social distancing guidelines were followed.
Golf courses have updated protocols to keep the sport as safe as possible for customers — no driving range, no rakes in the bunker, no ball washers and no touching the flagsticks. To ensure people maintain six feet of distance from each other, the list of no-no's now includes one person per golf cart. Even people who arrive in the same car must ride alone on the course.
Most Florida golf courses have seen an incredible spike as of the recent month.
Many courses in Orlando and surrounding areas are open for business. Tee times for more than 60 courses of Orlando are available on GolfNow. Some courses do not use the booking service and would have to call directly. While many member-only courses remain opening and running too, for example, Bay Hill Club and Lodge.
Golf right now can easily be considered a refuge for most people during this time. It is the perfect exercise activity to be outside the house safely. And enjoy the beautiful sunshine state while still considered a social distance game.
Reunion Resort has maintained open during this time with updates sanitary measures in place. Directly book a tee time here!  Disney World Theme Parks might be temporarily closed but Disney Golf Courses remain open and available and can book directly here! For all other Orlando, courses visit GolfNow.