Housing Market Home Price Declines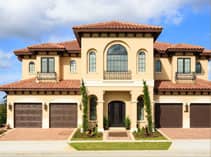 New Studies report that the the likelihood of home price declines across the United States over the next two years remains very low – only 4 percent, according to the Fall 2016 Housing and Mortgage Market Review published by Arch Mortgage Insurance Company.
The overall risk is only 4 percent, and on the decline. One year ago, the risk was 6 percent; two years ago, it was 13 percent. In Florida, the two-year risk of a housing price decline is only 2 percent. Despite the low overall risk of home price declines,  some areas of the U.S. have decelerating home price growth and remain at heightened risk for home price declines. Those areas are generally the energy-extraction  states.
Some underlying issues that continue to hold back the housing sector, ranging from weak wage growth to skyrocketing student debt, strong dynamics are now in place that will continue pushing up home prices faster than inflation for the foreseeable future. A positive housing market today includes affordability, job growth, a shortage of housing, rising rents and underpriced or fairly valued housing in most areas of the country. Given these positives for home prices, it isn't surprising that there is a low probability home prices will decrease in two years."
The report presents the state- and metro-level Arch MI Risk Index. The company bases its risk assessment on recent economic and housing market data.
Read the full story HERE!