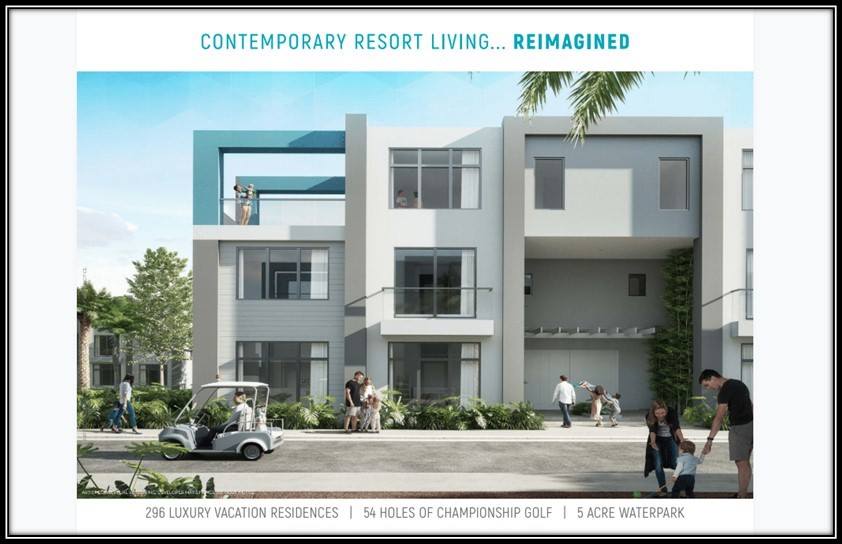 Reunion Resort just announced a new luxury development catering to visitors looking for extended vacations or weekend getaways in Reunion, Fl near the theme parks, which has become a huge appeal to foreign investors.
Within this past year Orlando attracted over 72 million visitors, making Orlando the most visited destination in the United States, according to Visit Florida. As well as become Forbes #1 destination to invest in housing. The state has long been attractive to foreign visitors, who purchased $22.9 billion of Florida's existing detached single-family, townhomes and condominiums from August 2017 to July 2018, according to several sources. More than two thirds bought residential property for vacation or rental uses, while a majority chose townhouses or condos. Nine percent of foreign buyers in Florida chose the greater Orlando area.
Encore Capital Management's has had earlier successes with Bear's Den at Reunion and Encore Resort at Reunion, which led to the creation of additional vacation rentals with more variety, says a news release.
The new condos will be three, four- and five-bedroom vacation residences will be available with prices starting in the $350,000s. Floor plans will range between 2,138 square feet to 3,055 square feet.
In addition to its other amenities for dining and recreation that allow residents to remain on the property during their stay, the community will offer Social Club memberships to Reunion's three PGA golf courses.