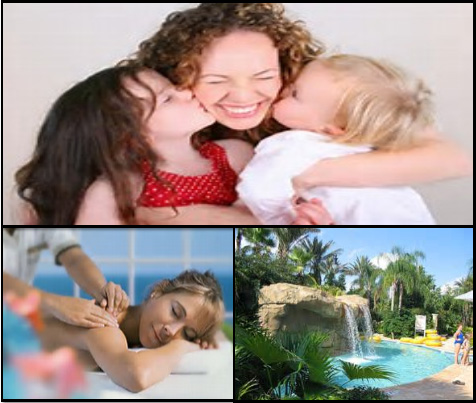 We cannot fight the fact that we all know Mothers have the most daunting task of all our family members. Always taking care and looking after everyone else in the family, it is hard if not impossible to find a moment for themselves. Although we respect them tremendously throughout the whole year, Mother's Day is a great time to show them how much we really do appreciate them!
This year is the year to go BIG! The perfect place to have a Mother's Day get away is right here in the beautiful and quaint Reunion Resort! With a great line up of activities for mothers this year, you won't find a better place to spend your weekend. Treat, spoil and pamper your Mother's with the Mother's Day Brunch including: Assorted Pastries, Salad Station, Eggs Benedict, Biscotti Crusted French Toast, Chicken Florentine, Omelet Station, and Desert.
After having a great brunch, send your Moms over to the spa! With great special for Mother's Day, it is a great way to relax and recuperate from the everyday stresses of motherhood. Once all is said and done… in my opinion the best way to end the weekend would have to be at the water park enjoying the lazy river, and a few cocktails!
With the getaway coming to an end, you really will not want to leave. After seeing this Resort and enjoying all it has to offer you will want to keep coming back for more, and we can help make that happen! With many great opportunities to own your very own Vacation Home in Reunion Resort. Reunion Realty can help you find exactly what you are looking for! Don't hesitate to give us a call, or head over and sign up on our website (www.ReunionRealty.com). We would love to help out in any way we can!